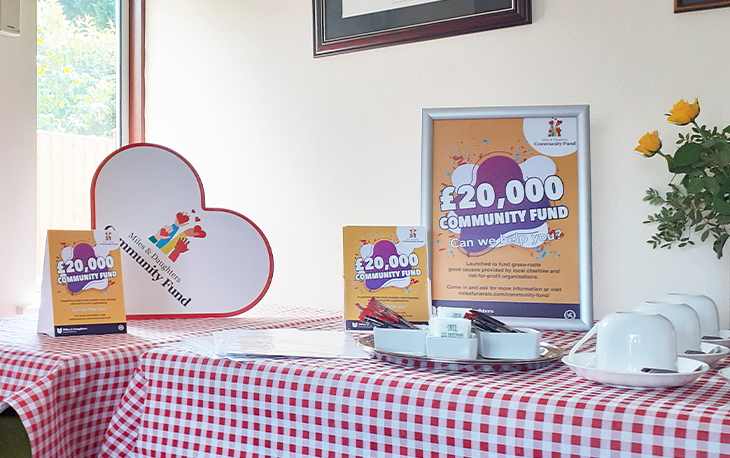 A Berkshire Funeral Directors which has been proudly helping people for nearly 25 years is launching their first ever community fund to offer support for local good causes and projects.
The Miles & Daughters Community Fund has £20,000 available for not-for-profit organisations to apply for to assist with their vital work.
Successful applicants will represent causes benefiting people who live within a three-mile radius of Miles & Daughters Funeral Directors branches in Winnersh, Reading, Twyford, Bracknell, Crowthorne, Maidenhead and Tadley.
Area Development Manager Sarah White said: "It's a considerable amount of money which is going to make such a difference to the smaller good causes, projects and initiatives that so often get overlooked.
"We really value our involvement with local communities and are excited about being able to help local causes who think they can benefit from additional funding."
Miles & Daughters Funeral Directors was founded by esteemed funeral director Adam Miles back in 1999. He sadly passed way in 2018, but Sarah said he would have been proud to see the community fund launch in his family name.
She said: "He was passionate about helping people and helping families.
"I worked with him for a number of years, and so did lots of people who are still part of our team, we are proud to ensure his legacy lives on."
Grants will be available to projects which align with one or more of the fund categories which are health, education, employment opportunities and poverty or social deprivation.
Each applicant can apply for a grant between £300 and £1,500, with each entry judged by a panel from Miles & Daughters.
The window for applications, which opened on September 1 at noon, closes on October 1 at noon. Those applying must demonstrate how they will improve the quality of life for local residents.
A second window for applications will open later this year.
For full terms and conditions, and details about how to make an application visit https://www.milesfuneral.com/community-fund/
Anyone with any questions relating to the fund should contact the team via email on miles.community@funeralpartners.co.uk