About Miles & Daughters Funeral Directors
Miles & Daughters Funeral Directors was founded in 1999 and is now synonymous with all that is best in funeral direction. The services and facilities provided at our prestigious premises in Winnersh, Reading, Twyford, Binfield, Crowthorne, Maidenhead and Tadley have been carefully and thoughtfully developed to provide a combination of immediate attention, personal care, efficiency and professionalism. 
Our family endeavours to be as helpful as possible. We are very proud of the people who work at Miles & Daughters Funeral Directors and extremely lucky to have a team of dedicated and thoughtful people who genuinely care about the service that they supply. 
We have conveniently located funeral homes in Winnersh, Reading, Twyford, Binfield, Crowthorne, Maidenhead and Tadley and are proud to serve the people in those communities of many different cultures and faiths, as well as those with no religious beliefs. 
The team will provide advice at every stage of the funeral planning process, and will arrange an individual and unique funeral to help you celebrate the life of your loved one. 
Here at Miles & Daughters Funeral Directors we also offer an affordable prepaid funeral plan, Choice, so that you can arrange and pay for a funeral in advance. This will protect your family from rising costs and remove uncertainty about your wishes.
If you would like to talk to us about planning a funeral, or our Choice plan, please come and see us in any of our funeral homes, or if you'd rather we can arrange a home visit. We're also available 24 hours a day on the phone so if you need anything please don't hesitate to call your local funeral home.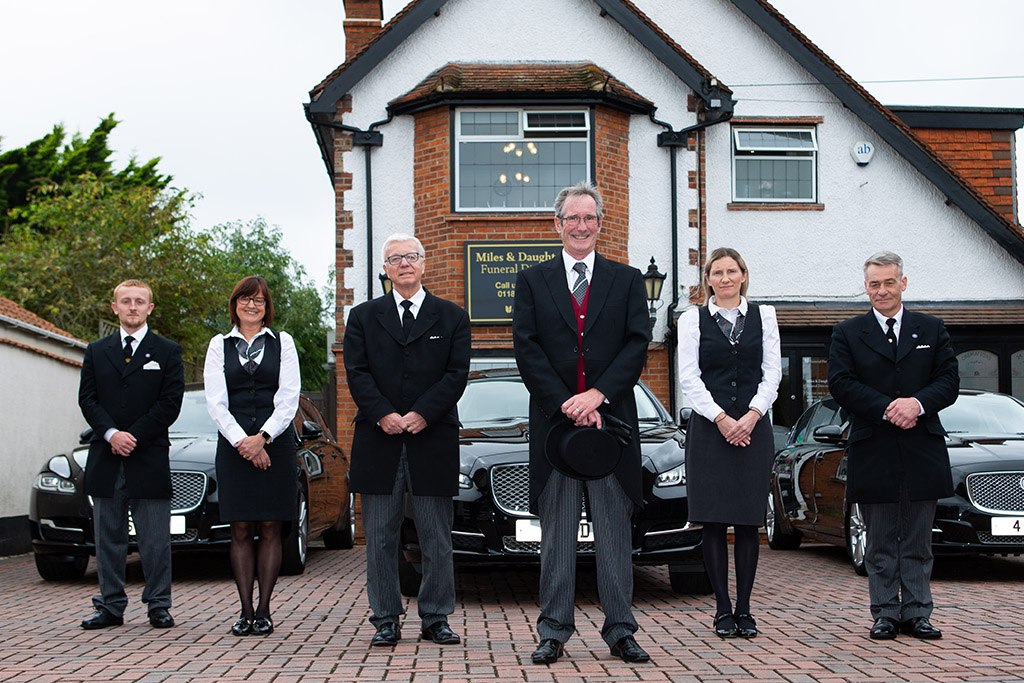 Meet the Team
Sally Roberts
Office Manager
Sally joined Miles & Daughters Funeral Directors in 2018, she previously worked for the NHS.
Sally said, " I enjoyed working with my colleagues and organising the day to day operation, this allows me to communicate with the community and welcoming families back for a cup of tea and conversation."
In her spare time, she enjoy spending time with my family, holidays & socialising with friends.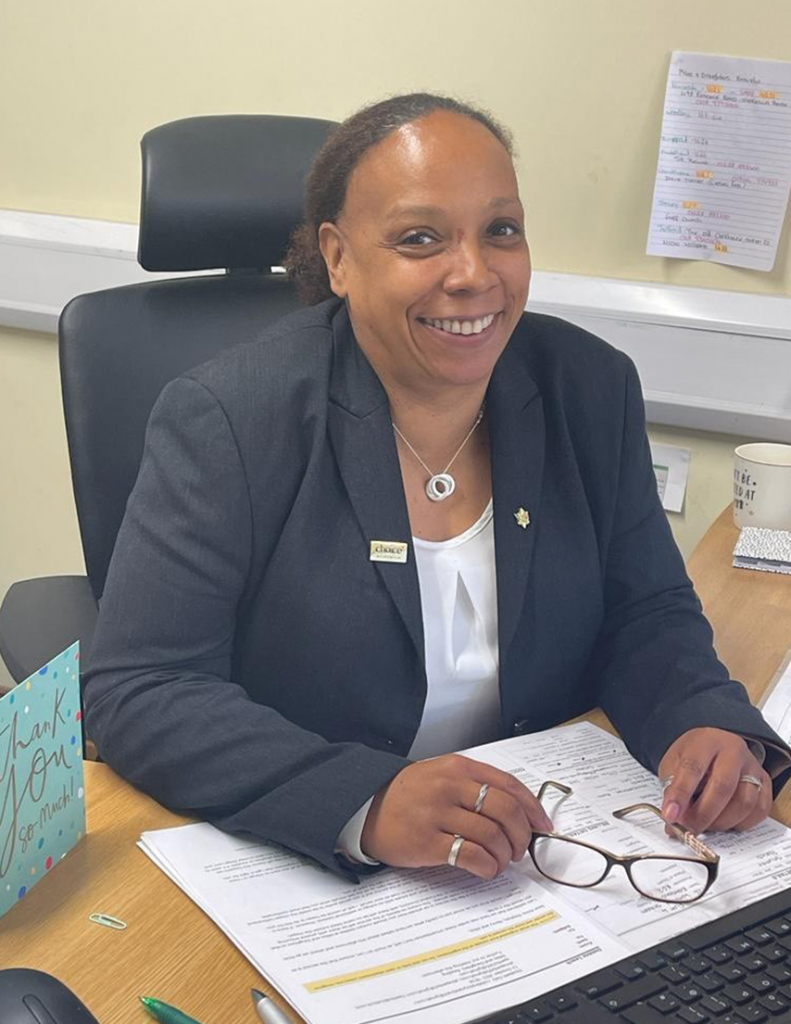 Debbie Leach
Funeral Arranger
Debbie starting working at Miles & Daughters in March 2022. Debbie previously worked as a Behaviour Mentor and Teaching Assistant in a Primary School.
Debbie said, " It's a great honour and privilege in taking care of families loved ones."
In her spare time, Debbie enjoys cooking, reading, going to the gym and playing rugby.
Adam Miles FRSA DIPFD MBIFD
Founder
Adam was born and raised in Wokingham, his family's businesses have served the town for three generations.
He had entered the funeral service more than thirty years ago, qualifying as a funeral director in 1990 and trained as an embalmer in 2002, gaining an overall distinction in the British Institute of Embalmers written examinations.
Adam's dedication to the profession was recognised in 2003 when he was elected the youngest ever National President of the National Association of Funeral Directors. Adam had also gained a Fellow of the Royal Society of Arts, a Liveryman of the City of London.
Adam passed away in 2018, but his core values remain ever present.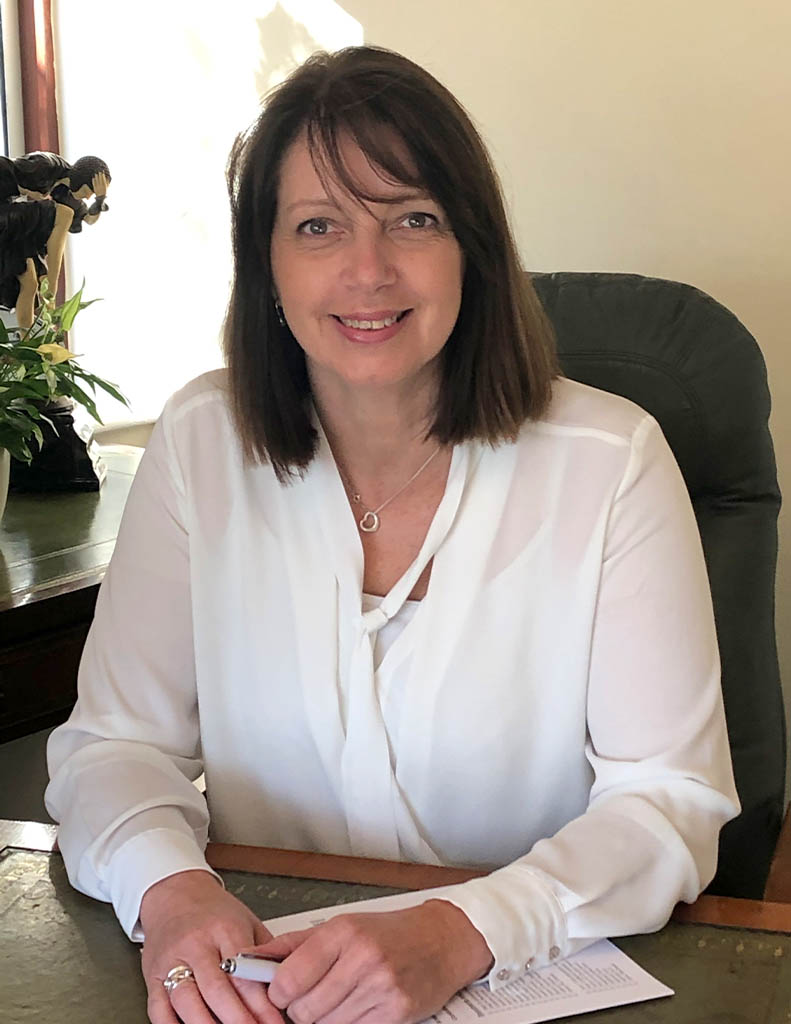 Sarah White DIPFD MBIFD
Area Development Manager
Sarah was born and raised in Yorkshire but lived for many years in the Welsh countryside. Sarah has always had an interest in helping others.
She spent twenty years in the support and care industry, working particularly with young people. Sarah particularly enjoyed working in a further education college, supporting students with learning and physical disabilities and behaviour problems on a wide range of courses. Having had a lifelong interest in helping and supporting others, it seemed a natural move for Sarah to join the funeral profession.
We are delighted that she chose to join us as manager at Miles & Daughters in Winnersh. Since joining our loyal team, Sarah's gentle humour, positive attitude and attention to detail have made her very popular with colleagues and clients alike. Sarah is fully qualified, having passed her examinations with the National Association of Funeral Directors.
Sarah is also a full member of the British Institute of Funeral Directors. Sarah enjoys cycling, baking and seeing the sights and culture of her home city. Sarah has one daughter, Hannah and lives in Wokingham.
Daniel Flitcroft
Funeral Director
Daniel has worked for Funeral Partners since 2016. He previously worked as a giant breed dog handler for 7 years, he attended and took part in Crufts.
Daniel said, "I enjoy my role because i get to help families from the moment of being loved ones into our care day or night, all the way to the day of the funeral."
In his free time Daniel enjoys taking out one of a kind FX3 Hearse to shows and being able to tell them how "Morag" was in Heartbeat.
Lucie Dunn
Senior Funeral Arranger
Lucie was apart of the of the original team when the doors where opened at the Winnersh Miles & Daughters.
Lucie previously worked for 13 years in the fragrance Business.
Lucie said, "I enjoy my role, as I have a genuine desire and heart for helping families. It's a great privilege to arrange and help families in their time of need."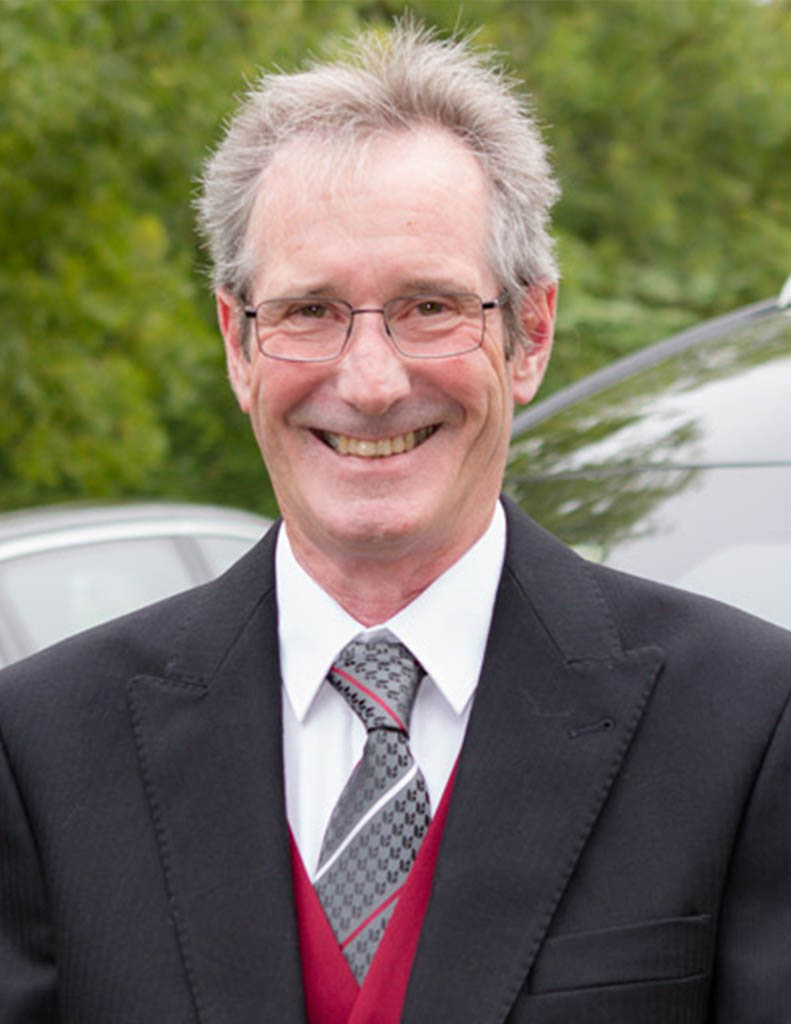 Geoff Church
Branch Funeral Director
Forty-four years after starting his career in the funeral profession in north Hampshire, Geoff Church is excited to be back serving the community of Tadley.
Geoff is passionate about the opportunity, having already received a warm response from local families. His new role as Business Principal and Funeral Director serving Tadley and surrounding areas is supported by the six well established Reading, Wokingham and Crowthorne – based Miles and Daughters Funeral Directors, part of the high-quality Funeral Partners family of businesses.
He said "It's humbling to have this opportunity, I can't wait to support and care for local families again. It is so nice to be there for people to help them through some of the darkest moments of their life. I pride myself on giving the highest standards of care and service and it is very rewarding when families are so appreciative of the support and understanding they receive."
By his own admission, Geoff ended up in the funeral profession by accident after working as a coach driver and starting to help out his friend's business by driving funeral vehicles. He quickly discovered a passion for helping people and by 1981 he was directing funerals. Geoff's industry experience widened as he supported families with different religions and cultures and gained expertise in handling repatriations. Geoff had an ambition to start his own business and in 1986, he did just that establishing Geoffrey Church and Company with the financial backing and support of business partner Joe Curran. Geoff ran the Tadley branch and Joe the Thatcham branch. It was a successful and rewarding venture for both. The business was eventually sold into corporate ownership and Geoff left in 2016.
Four years later he is delighted to be coming out of retirement and back to the heart of his community. Geoff has supported many local organisations over the years, including the Seeability residential home in Tadley which cares for young people with the neurodegenerative disorder juvenile Batten disease. He also champions Thames Valley Air Ambulance and St Michael's Hospice in North Hampshire and looks forward to providing further support as the new funeral home becomes established.
Nikki Williams
Funeral Arranger/Administrator
Nikki has worked for Miles and Daughters since 2017. Having previously worked in a school for children with behaviour difficulties.
Nikki said, " In my currently role I enjoy meeting families and hearing their stories. I like that we meet a wide range of people."
Nikki enjoys walking, gardening, swimming and folk music.
Susan Latham
Funeral Arranger and Administrator
Susan has worked for Miles and Daughters since May 2022. Susan previously worked for a Housing Association as an Independent Living Scheme Manager.
Susan said, " Being able to help and support families through their most difficult time and making a difference. Meeting with families and sharing memories of their loved ones."
Godfrey Evans
Casual Funeral Service Operative
Jill Beames
Funeral Arranger / Administrator - Maidenhead
Jill was born and raised in Reading. For the last 11 years Jill has been a teacher assistant at a local primary school in Woodley, helping children with their education. Towards the end of her career at school she spent a lot of her time supporting children with special needs, which she found very rewarding. Jill lives in Reading with her partner Gerry and her two children Thomas and Emma. She enjoys walking her dogs , riding her horse and socialising with her family and friends.
Charlotte Denison-Birch
Funeral Arranger
Charlotte has been at Funeral Partners since April 2022. She previously worked for a local Government Service.
Charlotte said, "I feel very privileged to be able to help bereaved families and to take great care of their loved one whilst in my care."
Lisa Parker
Funeral Arranger/ Trainee Funeral Director
Lisa was born and raised in Reading and attended The Abbey School. She joined Miles & Daughters in August 2018 as a Funeral Arranger, having previously worked for Co-op Funeralcare for 3 years.
She says "I love helping families create a unique, personal day for their loved one. It's a real privilege to be trusted at such a difficult and often emotional time. I get great satisfaction from listening to what they would like and offering ideas to help personalise their goodbye and enabling families to feel comfortable in their choices and wishes. I take responsibility for every moment their loved one is in my care and prepare them for their final journey with dignity and respect at all times. Caring and supporting the family and friends on the journey from initial loss and beyond the funeral itself is hugely important in making a difference at their hardest time. Giving them a memory that, hopefully, one day will be a comfort to them to look back on."
Lisa has a NVQ in Funeral Operations and Arranging and is working towards her NAFD higher Funeral Directing level 4 Dip FD qualification. In her spare time enjoys spending time with her husband, children and grand children, reading, gardening (not very well!) enjoying the country walks around the local area and good company.
Irene Turner
Funeral Arranger / Administrator - Crowthorne
After 15 happy years working in the NHS as an administrator, Irene decided upon a change of career; one that would combine her empathetic, caring nature with strong administration skills.
Starting with Miles & Daughters in Crowthorne in March 2020, Irene really enjoys the opportunity to meet and help people in her role as Funeral Arranger Administrator; guiding and supporting families during their time of need.
Irene lives in Bracknell with her husband, Jim, and has 3 children and 2 grandchildren. Irene loves spending time with her family and friends whenever she can, a bit of retail therapy with shopping trips and the occasional Friday night 'knees up' In her kitchen.
Kelly Head
Funeral Arranger / Administrator
Kelly was born and raised in Little Sandhurst and went to Edgbarrow School. She has spent the last 8 years working in telecommunications but decided that it was time for a change. After growing up with her mum working in the funeral industry for over 12 years, she decided to follow in her footsteps and joined Miles and Daughters. Since joining she hasn't looked back and is hoping to gain further qualifications within her role.
Roger Coles
Funeral Conductor
Roger spent over 33 years as a psychiatric nurse at Broadmoor Hospital. Having taken early retirement in February 2008, Roger decided that a change was as good as a rest and came to work with us in March 2008. Since then, Roger has worked hard to become our senior funeral director. His remarkable ability to multi task, coupled with an understanding of grief and genuine empathy for the bereaved, have combined to make Roger highly regarded by all who know him. Roger is also the Provincial Librarian and Curator at Sindlesham Masonic centre. He is married to Cecilia and lives in Sandhurst.
Our Values
Pride
We take pride in everything we do. Our aim is that everyone who works for Funeral Partners shares our values.
Helping People
Our business exists to help the bereaved to make fitting arrangements for their loved one's last journey and to provide lasting memories for family and friends.
We do this with a positive, caring and understanding approach.
Respect for everyone
We value diversity and treat everyone with the same respect, courtesy and dignity.
Professional Standards
We are a professional organisation and we strive to achieve the highest possible standards in everything we do and to improve upon these standards continuously.
Accept responsibility
We accept responsibility for our actions both as a company and as individuals.
Partnership
We believe that we can only achieve our goals by working together in partnership with client families, suppliers and our employees.