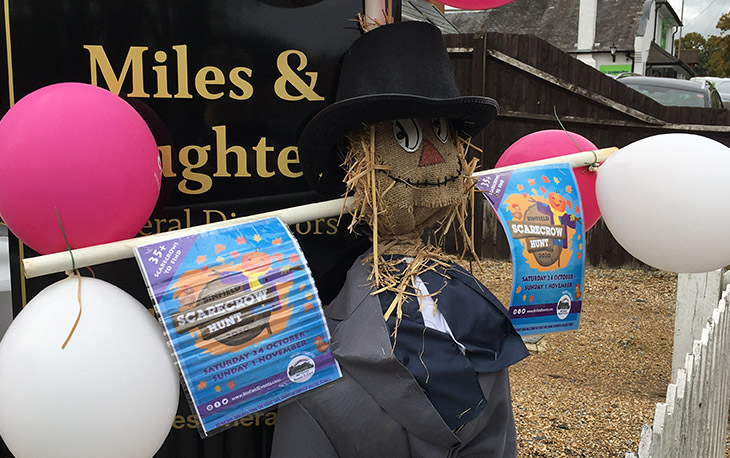 At Miles and Daughters, it is all about serving your local community. Sue Marelli, from the Binfield branch has been working with local community for two years and this year for the first time has entered the Binfield Scarecrow Hunt.
Between Sat 24th Oct – Sun 1st Nov 2020 Scarecrows are out between 9am and 5pm each day.
There are 76 scarecrows in Binfield for the children and community to find over Half Term and Worzel is Number 5 on the map with all proceeds going to All Saints Church Repair and Care fund.